You Can't Go Wrong with Functional Oudoor Lighting
Friday May 05, 2017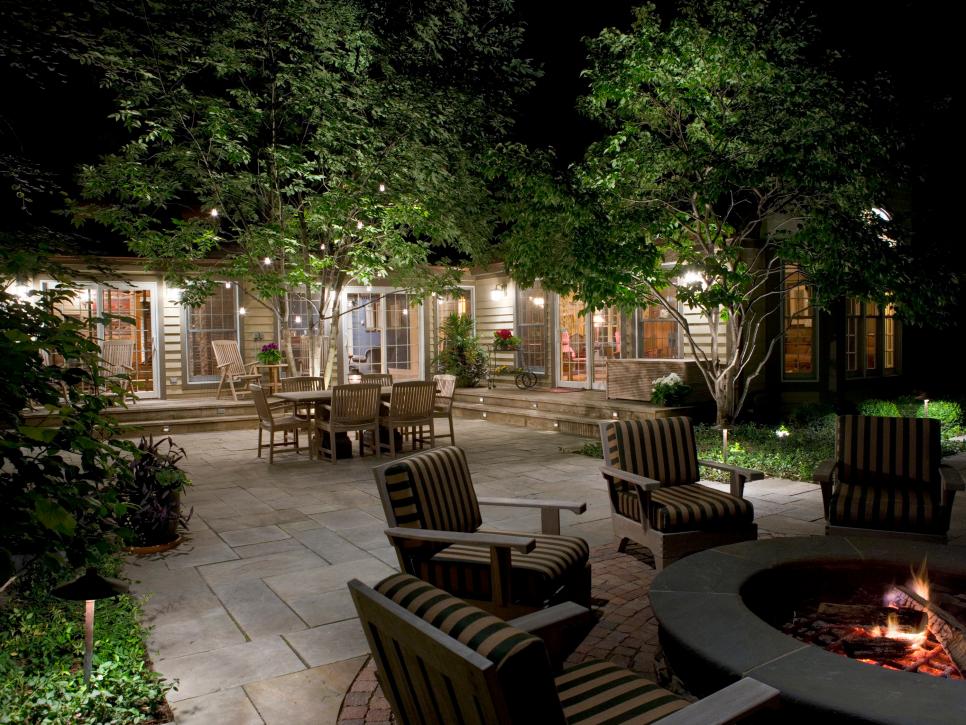 How's your outdoor lighting? Is there sufficient light for you to entertain, or even enjoy your patio with your family?

As the weather slowly but surely turns, spring is the perfect time to think about any upgrades you may want to make to your outdoor lighting.
One of the biggest questions you'll want to ask yourself as you're progressing into this project, is if your outdoor lighting is functional.

Lighting just for lighting's sake is great—it can be really pretty—but why waste electricity when you can have both aesthetic appeal and actual usage from your landscape lighting?
Check out these benefits of functional outdoor lighting!
Home Safety
Think about your walkways. If they are well lit, then you'll never have to worry about guests tripping or slipping on your property. Zoned lighting is a great way to brighten the areas of your yard and landscape where you will be entertaining or spending time—your patio, deck, garden, pool area, or outdoor seating area are all prime examples. You may also choose to light up your sidewalks, driveway, garage, and any entryways into your home.
Security
It's probably easy to understand why a well-lit house would be less likely to be burglarized than a dark one. When people see that your home is very well illuminated, they are going to know that attention will be drawn to them should they be poking around. For your safety and the safety of your family, consider zoned lighting in your entryways, and maybe even motion-detecting lights over your garage.
Comfort and Space
The right kind of lighting can give the illusion of a bigger living space. This is especially true indoors, but applies to your outdoor lighting as well. Let's say you have a deck or patio with seating on a balcony. You can use outdoor lighting to extend the living area and brighten up this space to draw more attention to it.
Lawn Décor
Okay, so you probably don't want to highlight your pink flamingos—or maybe you do, that's okay too—but installing uplights around your landscaping in various areas can pull the eye to these areas and display your lawn décor beautifully. You may also want to consider mood lighting along the outside of your home and low voltage exterior lights to highlight planting areas.
Curb Appeal
Thinking of selling your home? For all of the reasons mentioned above, adding functional outdoor lighting can greatly increase the curb appeal to potential buyers. Homebuyers want to envision themselves and their families enjoying the home—what better way to encourage this by beautifully illuminating your home?
The right type of functional outdoor lighting has the ability to increase your home's safety and security, and create a warm and inviting space. If anything, the right lighting can enhance how beautiful your home already is.
We can help you put together an effective plan to ensure that your home will be more functional and more valuable. Call Chapple Electric today to start planning your relaxing and amazing outdoor space!
Chapple Electric Latest News & Blogs
You Can't Go Wrong with Functional Oudoor Lighting
About Chapple Electric
Chapple Electric LLC is a second generation, family owned company that was started in 1978 by our founder, Charles Chapple. What started out as a small 2 man operation doing residential electrical repairs has now become a large commercial, residential and industrial electrical contracting company, which operates with several crews across the state of Michigan. From the very beginning, complete customer satisfaction has been the cornerstone of our success and longevity.
Chapple Electric is one of Michigan's most trusted names in electrical repairs, installation and upgrades. Since 1978, we have been committed to excellence in design, workmanship, competitive pricing and customer service.
Read More
Why Choose Chapple Electric?
At Chapple Electric, we know that the electrical system is the lifeblood of any structure. How that system functions can either enhance or hamper the comfort and productivity of its occupants. In order for the electrical system to function properly, it must be designed and tailored to the owner's needs and usage, correctly installed and be backed by a service team available 24 hours a day 7 days a week.
To ensure this happens, you need to work with a company that's on top of the trade. One that knows electrical systems inside and out, and is in step with all the current codes and standards for the profession as well as the latest in technological and product advances. A company that has the professional staff and experience to design, build, deliver, install and maintain a system that's done right.
Read More
Our Location
Corporate
11220 Torrey Road
Fenton, MI 48430