Chapple Electric Blog
---
Jul 14, 2020
Everyone in your family has a role to play in your home's fire safety. Most importantly, kids should be familiar with how smoke detectors sound and what your home fire escape plan is. The checklists below can help prepare you and your family. PARENTS' CHECKLIST Are the batteries working in all your smoke alarms? Does your home have interconnected smoke alarms (when one sounds, they all sound)? Do you test the batteries in the smoke alarms at least once a month? Does your family have a home fire escape plan that includes two ways out of each room? Does your entire fam...
Read more...
---
Jul 14, 2020
Take time to incorporate these strategies to help you save energy during the summer when the weather is warm and you are trying to keep your home cool. Some of the tips below are free and can be used on a daily basis to increase your savings; others are simple and inexpensive actions you can take to ensure maximum savings through the summer. Get a bright idea Ditch those ancient incandescent light bulbs, which give off 90 percent of their energy as heat. Instead opt for cooler, more efficient alternatives like CFLs or LEDs. Give your HVAC some TLC Change your filter regularly to ensure...
Read more...
---
Jun 29, 2020
Every year, more than 30 million Americans leave the comfort of their homes to sleep in a tent, RV, or simply under the stars. There are lots of reasons to rough it on a good-old fashioned camping trip, from physical health benefits to stress relief. (Who needs a Tempur-Pedic mattress when there's a sleeping bag?) In order for a safe, comfortable, and exciting experience with Mother Nature, learn all the camping electrical safety dos and don'ts to fully enjoy the Great Outdoors! Before you leave on your trip, follow these tips and plan to gather the necessary supplies to hel...
Read more...
---
Jun 10, 2020
If you are trying to find something special for Dad that isn't socks or a tie, let us give you some out-of-the-box suggestions for gifts that Pop can really use. Naturally, we have some lights in mind but there are several different gifts you can get for the father-figure in your life. Save Him Some Cash What better way to say "Thanks, Dad" than to line his pockets with...
Read more...
---
Jun 09, 2020
It's important to remember while enjoying the summer weather, while outside or around the home, that there could be a variety of electrical hazards lingering. While not obvious at first, these issues could cause very serious (and potentially fatal) injury through electric shock. Our team at Chapple Electric has created a list of common outdoor and indoor hazards to be aware of. Summer Outdoor Electrical Safety Power Line Safety Stay away from power lines with your body, toys, sticks, or anything an electrical current could travel down. Power lines transport ...
Read more...
---
May 29, 2020
Not long ago, the only way to install new piping underground — or even make simple repairs — was to tear apart the ground and ruin the landscape in a time-consuming trench digging process. With the advent of horizontal directional boring, the entire process has been revolutionized. No longer do you have to deal with large crews digging up the ground for weeks or even months to get a single job done. The most common uses of directional drilling is to install pipes, conduits, or cables in areas where traditional open cut construction is difficult to achieve. Directional drill...
Read more...
---
May 20, 2020
A faulty electrical service panel in a home or buisness places it in danger. The service panel is where the main power line from outside a home enters and is routed throughout the electrical system. The panel also disconnects circuits if excess electricity flows through them by tripping circuit breakers. If the panel starts to malfunction to the point that it can no longer function correctly, not only will it risk shutting down all electricity to the home or business, it will put it at risk of electrical fires. You may be surprised by how many new appliances and gadgets ...
Read more...
---
May 04, 2020
Many extended families aren't currently able to spend time together in-person these days. That doesn't mean Mother's Day is cancelled or on hold. In fact, it may just be more important than ever! There's no better way to show her how much you care than creative home-lighting ideas this Mother's Day. Here are some great creative lighting ideas you might not have thought of as gifts for mom. If your mom loves to read books, a wall light might be the perfect gift for her. Wall-mounted reading lights come in a large assortment...
Read more...
---
Apr 09, 2020
Installing a smoke detector is an inexpensive way to protect you and your loved ones from getting caught in a dangerous situation. It is important to remember, though, that smoke detectors can only help you if they are functioning properly. If not maintained properly, your smoke detector could fail you when you need it most. Performing a Safety Test Step 1 Warn family members. Unless you are trying to conduct a fire drill, you should let everyone in the home know that you will be testing the smoke detector so that they will not feel frightened when t...
Read more...
---
Apr 08, 2020
It's time to start spring cleaning projects, and while there's plenty to do, we suggest another area — your home electrical system. After all, when it comes to electricity, some simple preventative maintenance can save you from electrical shock and fire hazards. Here's some ideas to help you keep your power system as spring fresh as the rest of your home. Kitchen Make sure all countertop appliances are plugged into a ground fault circuit interrupter (GFCI) outlet. If your home doesn't have GFCI outlets installed near water sources—such as in the bathro...
Read more...
---
Mar 23, 2020
An Update At Chapple Electric, we help protect what matters most, and nothing is more important to us than the safety of our customers and employees. As the coronavirus (COVID-19) continues to impact our communities, we are following guidance from the CDC, national and local governments. As a company that is in the life safety business, we are always working to help keep you and our employees safe, healthy and protected. 24/7 Support Keeping our customers and employees protected is our top priority. To date, there have been no interruptions to our service. We are taking ext...
Read more...
---
Electrical Fire Prevention:
Be prepared. Stay safe.
Feb 06, 2020
Electrical fires were one of the leading causes of fire-related deaths in the past five years. However, simple safety tips and regular home maintenance can reduce the risk of electrical fires, keeping you and your family safe. Prevent Electrical Fires at Home: The Basics You can help prevent electrical fires at home simply by using your home's electrical system properly. Look around for electrical hazards in your home and correct them. Certain items can expose you and your family to the risk of fire, such as: Electrical cords under rugs or pinched behind fu...
Read more...
---
Jan 07, 2020
Although a well-lit parking lot is essential for a good business, many companies neglect to think about their parking lot lighting. But just like a clean, organized interior, the exterior of your building reflects the company and its values. You want customers, employees, and associates to view your building as a warm, inviting place. When the parking lot is barely lit, it lowers the customers' confidence in the business and lowers the number of customers visiting at night, which will impact your weekly sales. You also need to consider that just one incident of theft, harassment, o...
Read more...
---
Dec 18, 2019
IT'S NOT IF....IT'S WHEN. Winter is here and winter storms are inevitable -when they meet our outdated electric power infrastructure, the result is often widespread power outages. The time to prepare is before severe weather hits. It's not a question of 'if' but 'when' the next storm hits-will you and your loved ones be ready? And what do you need to do to better prepare at home, work, school, and on the road? Winter weather preparedness consists of THREE SIMPLE STEPS: 1.PREPARE YOUR HOME AND FAMILY FOR SEVERE WEATHER Make ...
Read more...
---
Apr 12, 2019
Spring cleaning shouldn't be left to only home clutter or yard work. Now is also a time to clean up and upgrade your home or business's electrical system! Here are just some of the services we can provide to assure your home or business is as ready for the summer as you are! System Upgrades Do you own an older home? Is your business run in an older building? If you are planning on upgrading to new, large appliances or other equipment requiring a big source of electricity, it might be time to upgrade your electrical system. Consulting with us can help you deci...
Read more...
---
Jan 25, 2019
Round. UFO-like. Able to eat through a 9-volt battery in a single month. Annoyingly difficult to disengage when you burn the bacon. A smoke detector is still a smoke detector, right? Not so much. Smoke alarms have come a long way in recent years, so if you're still using the same kind of smoke detector your Granny had in her house when you were growing up, you're missing out on a lot - both in safety and technology. First of all, smoke detectors can expire Check for a date on the inside of the alarm, next to the battery, or stamped on the back. Expired smoke detectors aren&rsqu...
Read more...
---
Oct 02, 2018
As Halloween approaches, you should take the time to evaluate the safety of your indoor decorations and elaborate outdoor displays in order to help prevent fires and accidents from happening. The following collection of Halloween safety tips is offered by our electricians in the hopes of helping you keep your family safe this year. Choose Costumes and Decorations Wisely Look for decorations, costumes, and accessories that are labeled flame-retardant and/or flame-resistant. Non-combustible materials will keep your family and visitors safe and secure because they are designed to minimize the r...
Read more...
---
Sep 27, 2018
Pathway lighting is one of the most dramatic ways you can improve your outdoor space. By adding lights, you benefit from: Improved ambiance, perfect for setting a mood while entertaining. Increased security by illuminating dark places around your home and deterring thieves. Better safety by illuminating walkways and steps. Increased curb appeal to make your home stand out from the rest by enhancing your home's architecture and landscaping at night. Is it possible to enjoy all of these benefits without noticeably increasing your elect...
Read more...
---
Jan 30, 2018
It's one of those electrical terms that just sounds like it is a sign of warning: an arc fault. And in this case, it does. Understanding Arc Faults To say that arc faults are a dangerous electrical problem is an understatement, more than half of the nearly 51,000 electrical fires that occur in the United States each year are traced to arc faults. And the damage is devastating. An arc fault occurs when electrical wiring, appliances or electrical devices become overheated, damaged or otherwise stressed. Most often, arc faults occur when old electrical wires become cracked or frayed, when ...
Read more...
---
Jan 29, 2018
Unlike noisy and inconvenient portable generators that you have to lug out and set up in the event of an emergency or outage, standby generators offer convenient backup power that is always at-the-ready, and capable of kicking-in within seconds of power loss with little to no attention from you. What makes them so darn convenient? The setup. Standby generators, professionally installed with an automatic transfer switch, sense when power stops flowing to your home, transferring power to your standby system automatically to ensure minimal power interruption. When power from the electrical ...
Read more...
---
Jan 29, 2018
A generator installation in your home is a great way to keep your home safe and functional when an outage strikes. But it won't do you a whole lot of good if it's failing to operate! If you're having some troubles with your generator then you've come to the right place—let's see if we can't help you troubleshoot them. Starting with the Easy Stuff A few of these might feel silly, but it's important to be as thorough as possible when troubleshooting, checking off each possibility at a time: Ensure there is adequate fuel. It may be ...
Read more...
---
Dec 07, 2017
Ready to decorate your yard Griswold style? Before any Lampoon-like disasters, you may want to reconsider upgrading your breaker box. A most wonderful time of the year for house fires, according to the National Fire Protection Association (NFPA), each holiday season an average of 150 homes are burned, 8 people killed, and 14 injured due to incorrect use of holiday lights. Before you deck the halls – deck your wall with a new electrical panel All those lights covering your roof, windows, trees and bushes might not seem as powerful as your jumbo-size snow blower, but multiplied by ea...
Read more...
---
Dec 07, 2017
The holiday shopping season is in full swing. Are you still struggling to find the perfect gift for someone special? Give the gift of safety this holiday season with smoke detectors. Gift these simple, inexpensive devices, and you can reduce the risk of fire death by over 50 percent in the home of a loved one. A Season for Safety Providing early warning in a fire, smoke alarms can give your loved ones additional escape time. According to the National Fire Protection Association (NFPA), smoke alarms sounded in over half (53%) of fires reported from 2009-2013, staving off home fires deaths, th...
Read more...
---
Nov 13, 2017
Tired of dealing with breakers tripping left and right in your home? Don't worry! At Chapple Electric, we deal with circuit breaker tripping on a daily basis, and we know just what to do. What Is a Breaker Trip? Ever wondered exactly what's going on when your breaker trips? It's actually quite simple! Breakers are designed to monitor a specific circuit or set of circuits in your home, and essentially they police the current flowing into these circuits. When an overload or short-circuit occurs the current essentially exceeds its capacity and the breaker trips, cutting of...
Read more...
---
Nov 13, 2017
Static Electricity: what it is Out of all of the challenges winter presents, there's one small, quiet issue that plagues us all on a routine basis. We're talking, of course, about static shock! Have you ever noticed that little zap is a lot more common in the colder seasons? Have you ever wondered why? If you answered yes to either or both, read on to learn more. What Is Static Shock? There's probably no one in the world that hasn't encountered a static shock. It's that small, surprisingly little jolt that you can often get when stepping out of y...
Read more...
---
Nov 13, 2017
In today's business environment, staying competitive means operating your business as efficiently as possible and cutting costs wherever you can. One smart and easy way to save money is to take measures to reduce energy consumption. Here are just a few energy and money saving tips that go right to your bottom line: Lighting Tips If your business is looking for ways to save money, you don't have to look far for a solution. These illuminating suggestions won't leave you in the dark. Turn off lights when not in use. Consider installing mo...
Read more...
---
Oct 12, 2017
From 2010 to 2014, the National Fire Protection Association estimated an average of 45,210 home fires caused by electrical failure or malfunction, resulting in an estimated 420 deaths, 1,370 injuries, and $1.4 billion in property damage each year. Prevention The National Electrical Code has had 15 revisions since 1974, the year the average home was built. Is your home adequately protected? AFCI breakers and receptacles protect against arc faults and can prevent the majority of electrical fires 52% of electrical fires are caus...
Read more...
---
Sep 19, 2017
Think about how much you use electricity, whether you're cooking dinner, browsing the web, or blow drying your hair, you rely on electricity more than you probably realize. You want to know that your appliances and outlets are functioning reliably so they work when you need them and don't put your home at risk for an electrical fire. Peace of mind can come from scheduling an electrical safety inspection with Chapple Electric. The Electrical Safety Foundation recommends these inspections if: You're purchasing a home. Your home is ...
Read more...
---
May 31, 2017
Everyone is looking to increase the value of their home. Upgrading certain electrical situations and appliances and adding a few other touches here and there can do wonders for the comfort of your own daily living as well as bring added value to your home for the future. We can help you design a plan that will have long reaching affects. CEILING FAN INSTALLATION Consider installing ceiling fans in strategic locations throughout your home. We can easily do the installation and have your fans up and running in no time at all. Ceiling fans are a great addition to any h...
Read more...
---
May 24, 2017
For many, swimming and boating are synonymous with summer fun. However, there are many hazards that come along with these leisurely summer activities. Just like your home, it is critical that you have your boat inspected regularly by a licensed electrician and that you are familiar with the electrical system so you can identify and correct any potential hazards. The following safety tips will also help you enjoy boating safely with your friends and family: Never allow swimming near the boat, marina, or launching ramp. Residual current could flow into the water f...
Read more...
---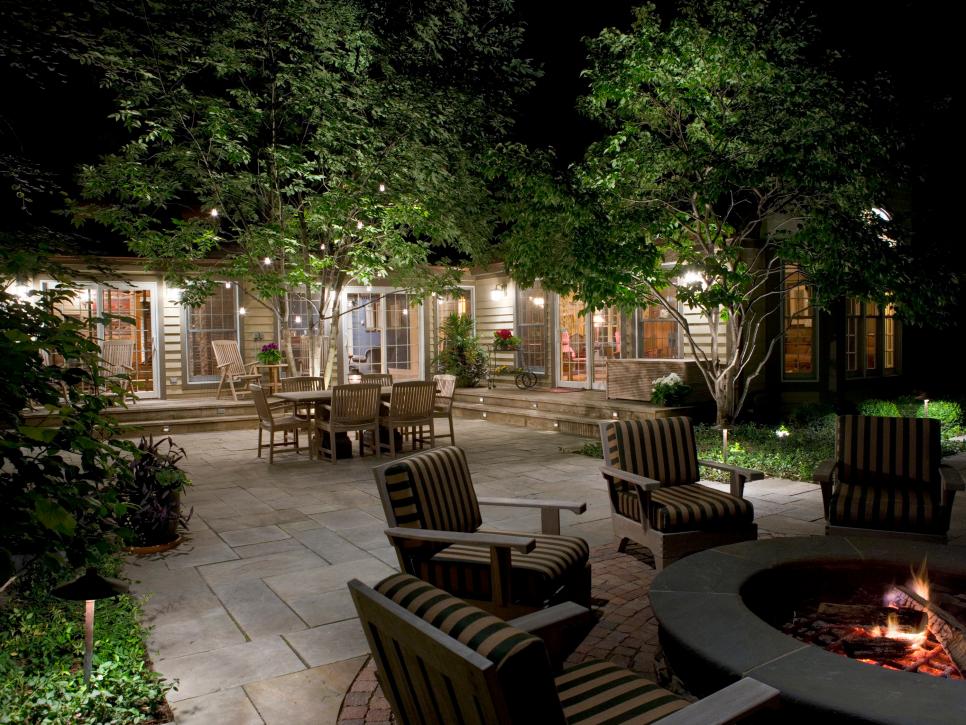 May 05, 2017
How's your outdoor lighting? Is there sufficient light for you to entertain, or even enjoy your patio with your family? As the weather slowly but surely turns, spring is the perfect time to think about any upgrades you may want to make to your outdoor lighting. One of the biggest questions you'll want to ask yourself as you're progressing into this project, is if your outdoor lighting is functional. Lighting just for lighting's sake is great—it can be really pretty—but why waste electricity when you can have both aesthetic appeal and&...
Read more...
---
May 05, 2017
Carbon monoxide is an odorless, colorless toxic gas produced by fuel-burning appliances. Carbon monoxide is responsible for an estimated 15,000 emergency room visits and 500 unintentional deaths in the US each year. Carbon monoxide detectors save lives by sounding the alarm when elevated CO gas levels are detected. Get the most from your carbon monoxide detectors by installing them in the right place with the help of this guide. Near Sleeping Areas Any room used as a bedroom should have a carbon monoxide detector installed within 15 feet of the door. If two bedroom doors are less tha...
Read more...
---
May 04, 2017
There are a lot of things you can do to be safe when it comes to electricity. Part of being safe means being knowledgeable about the dangers of electricity and being able to recognize fact from fiction. Here are just a few common myths about electrical safety. Myth: When a power line falls to the ground, it is automatically dead. Truth: A downed line might still be live. Call 9-1-1 if you see a downed line and do not go near it. Myth: Rubber shoes can protect you from being elect...
Read more...
---
May 02, 2017
Have you figured out what you're getting your mom for Mother's Day yet? It's not too late to surprise her with a beautiful and functional outdoor lighting upgrade just in time for her to enjoy this summer. Looking for specific ideas? Here are some ideas to inspire you. Fire Pit Building your own fire pit is easier than you might think. Regardless of the shape or height you want, it's usually a simple matter of stripping away the grass, digging a hole, filling it with lava rocks, lining the wall of the hole with bricks, and placing large, flat rocks around the ri...
Read more...
---
Apr 18, 2017
With the prices of led light bulbs rapidly falling – and light bulb technology boasting features you'd have to see to believe – consumers are finally jumping on the LED bandwagon. LEDs beat out other bulb options in efficiency, far surpassing halogens and leaving mercury-containing CFLs roadside, offering the same light for a fraction of the energy expense, with amazing longevity of up to 10 years. How cheap are they? Now giving even the cheapest bulbs a run for their money, you can now pickup an entry-level LED for le...
Read more...
---
Apr 13, 2017
What is task lighting? How to create accent lighting? What else is available besides ambient lighting? With so many different types of lighting available, it can get a little confusing when designing a lighting scheme for your home or office. Our guide explains the different types of lighting - ambient, task and accent, how to use them effectively, and which light fixtures to use create your desired lighting. THREE MAIN TYPES OF LIGHTING 1. Ambient Lighting (General Lighting) This is one of the most common types of lighting. Ambient light is a soft glow that blankets your sp...
Read more...
---
Apr 13, 2017
Loczi Design Tip 1: Light only what you want to see. Through lighting, you have the ability to direct attention on the things you want people to notice in your home. Lighting can amp up visual drama like nothing else. David Wilkes Tip 2: Try backlighting or uplighting. Place a light below or behind an accent wall, a striking piece of art or another object, which gives it added presence and a glamorous halo effect. Tip 3: Dimmers can brighten your life. Dimmers make it easy to control lighting. The dimmer...
Read more...
---

Protect Your Business:
What is a Power Generator, Types & Installation
Apr 06, 2017
What would happen to your business in the event of a power outage? Would it remain productive, or would business grind to a screeching halt? Adding a power generator can prevent lost customers and productivity resulting from short or long-term power losses due to weather, accidents, and more. What is a power generator? A power generator independently provides a backup source of power in the event of a power outage. Similar to an automobile, a generator creates mechanical energy with the help of a heavy-duty recharging battery to initiate and maintain energy, a fuel tank to sup...
Read more...
---
Apr 06, 2017
Your business' lighting is critical to its success, and with commercial lighting rapidly changing, you could be light years behind the times. Don't let your business be left in the dark. Take advantage of the perks of modern lighting! A Blast From The Past Buildings constructed just 20 years ago harbor energy-hogging lighting systems in dire need of replacement. Consider computers built in the 80s and 90s versus today's models, and that will give you an inkling of how far behind the times your lighting systems are - and you're not al...
Read more...
---
Apr 04, 2017
Even when homeowners make an effort to turn everything off when they leave a room, some devices can continue to drain energy from your home and money from your wallet long after you flip the switch. Be aware of some of the worst culprits so you can consider unplugging if you don't really need them in standby. Our list doesn't include the obvious candidates like air conditioners or refrigerators, opting to focus on overlooked consumers. Game Consoles Your Xbox or Playstation can cost you more than $100 each year if you don't make an effort to keep them turned off while not i...
Read more...
---
Mar 30, 2017
What goes on behind the scenes of March Madness often goes unmentioned. The action is up front, while the lights and cameras are working hard in the background. Some major aspects of the March Madness experience happen without a hitch, and sometimes they're the hardest to manage. Amidst all the madness this March, take a moment to notice the electrical components powering the stadiums. Back Up Generators To ensure that the arena doesn't go dark mid-play, backup generators are a must to make sure everything runs smoothly during the games. It might not be the first con...
Read more...
---
Mar 29, 2017
We all know it's a good habit to turn the lights off when you leave the room. But be honest -- how often do you forget? Leaving an unnecessary light on for a few hours won't cost you a fortune, but over time, a bad habit of light energy waste can add up to a serious drag on your monthly bills. And even though it's a tiny hassle to cross the room and flip the lightswitch before you leave, it's always nice when things like this are automated. If you're looking for a way to save energy and make life a little simpler, consider using the following lighting controls t...
Read more...
---
Mar 29, 2017
LED lighting has swept the conventional lighting marketplace—and it's doing the same for industrial facilities of all stripes. Extended lifespans. Reduced energy consumption. Lower maintenance. By 2030, the Department of Energy estimates that LED lighting could save 190 terawatt hours of electricity per year, which is equal to a whopping $15 billion. And to top it off, purchase prices for lamps and fixtures continue to fall, helping an increasing number of facility managers to upgrade their lighting with LED. Check out seven reasons you should consider it yourself: 1 |&nbsp...
Read more...
---
Mar 29, 2017
Turn your photos from "just ok" to "wow" with these simple lighting ideas. Whether you're snapping a pic of yourself, your furry friends or your scrumptious meals, create social media-worthy shots that get more likes and oohs and aahs. Snap the Best Selfie 36% of people have admitted to retouching their selfies! Get it right the first time with these simple tricks. If you're inside, posit...
Read more...
---
Mar 07, 2017
Everybody loves a bargain. Nobody wants to pay more than they should for products or services—from everything to your home, to a huge commercial building project. Sticking to a budget is on most people's minds, and for good reason. There are times, however, when a "bargain" is really no bargain at all. We've all heard that you get what you pay for. Quality doesn't come cheap. And while pricing needs to be competitive, accepting a bid based on a low price alone can really come back to hurt you. Here are five tips to consider when deciding which prop...
Read more...
---
Feb 28, 2017
HOW TO TAKE ADVANTAGE OF THIS OFFER It's a great time to become a Generac owner. Why? Because for a limited time, when you purchase a qualifying Generac automatic home standby generator Feb. 24 through Mar. 31, 2017, and have it installed by May 15, 2017, you'll receive a FREE premium 3100 PSI pressure washer – a $399 value! It's the Ultimate Power Deal! Take advantage of this offer now, and never be powerless again! Hurry, this offer ends March 31, 2017. Have questions or ready to buy one and have it installed today? Give u...
Read more...
---
Feb 09, 2017
The holidays are behind us, Tax Day is approaching and summer is still a way off—making this a great time of the year to start a money-saving strategy. Here are a few ways to cut costs without feeling the pinch. Switch to Efficient Light Bulbs When it comes to lighting your office or home, not all bulbs are created equal. Choose energy efficient lighting options to keep your space illuminated. Lock Outside Windows Windows can be a huge source of escaping heat in your home or office. If they're left open even a crack, then you're paying to heat air that's jus...
Read more...
---
Oct 20, 2016
If every American household replaced one regular incandescent light bulb with an energy efficient light bulb, we could save enough energy to light 3 million homes for a year. Crazy, right? We would also save about $600 million in yearly energy costs and prevent 9 billion pounds of yearly greenhouse gas emissions. Just that one little change could make a huge difference. Although you'll probably pay more upfront, the light bulb will last longer and lower your utility bills. It's a win-win. There are three different kinds of energy efficient light bulbs and today we're go...
Read more...
---
Oct 20, 2016
Electricity is a funny thing. We use it everyday, we love it, we depend upon it, and yet many of us don't really understand how it works. We take it for granted that when we flip a switch, a light comes on, or that when we plug our toaster into the outlet, it toasts our frozen waffles. Electricity is a marvelous, mesmerizing, almost magical thing, but we've become so accustomed to it, we don't often stop to think about how it works. Where does electricity come from? Do you know? Electricity is created in power plants using various forms of energy. In the United...
Read more...
---
Oct 17, 2016
Those long days of summer behind us. With darkness creeping in at earlier hours on fall and winter nights, you may be considering the addition of security lighting to the premises of your home or business. Security lighting can be a great asset – when properly installed and used - but like most improvements, it takes a bit of forethought and preplanning. What advantages of security lighting would you like to take advantage of? Surveillance A clearer view of outdoor home/business areas The increased feelings of safety better lighting has t...
Read more...
---
Oct 14, 2016
Last year, President Obama declared October to be Energy Action Month, a time when Americans are encouraged to take steps to reduce their energy consumption and cut greenhouse gas emissions. In this second October of focused energy strategy, agencies across the federal government are working to make their operations greener and more sustainable, helping the environment and reducing taxpayer energy costs. Taken as a whole, the federal government is the United States' largest energy consumer, spending more than $17 billion every year on energy for its vehicles, equipment and half-mil...
Read more...
---
Jul 25, 2016
With each passing year, our society's reliance on an unlimited supply of electric power continues to increase. Because investing in such a system can be quite expensive — companies and homeowners must understand what it takes to properly operate and maintain their power equipment, as a lack of generator maintenance or operation knowledge will undoubtedly result in generator failure at a time when you need it most. 1. Perform General Maintenance You'll want to clean your generator, which means removing grease, mud, fuel, etc. from the ...
Read more...
---
Jul 21, 2016
If the lights in your business are on their way out, making a change to your ballasts or bulbs may offer you tremendous opportunity. There's a lot to consider when selecting the right ballast and bulb combination, however, and the decision you make today will affect your business for years to come.The right lighting can result in substantial savings on your monthly energy costs, of which lighting accounts for nearly 35 percent. The right lighting can also reduce maintenance needs, improve productivity, and reduce your carbon footprint. Watts up? Watts measure the amount of energy requi...
Read more...
---
Jun 22, 2016
Now is the time that many people start visiting stores in search of an air conditioning unit. This is a great way to cool down your home, but if your home's electrical system is not prepared for the electrical load or you purchase the wrong unit, you could be left sweating more money than you expected. Types of Air Conditioning Units Window-Mounted Units Window-mounted air conditioning units are quite common to see in bedrooms or living rooms. These can be purchased from any local home appliance store. These units are mounted in the window and secured. These units pump in cold...
Read more...
---

GIFTS WE LOVE:
NATURALLY WE HAVE SOME LIGHTS IN MIND

Jun 14, 2016
If you are trying to find something special for Dad that isn't socks or a tie, let us give you some out-of-the-box suggestions for gifts that Pop can really use. Naturally, we have some lights in mind but there are several different gifts you can get for the father-figure in your life. Save Him Some Cash ...
Read more...
---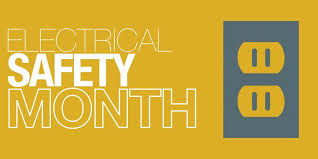 Reduce Risk of Fires & Electrocutions:
Incorporate Advances in Technology &
Take Time to Re-Evaluate your Safety Practices
May 19, 2016
May is National Electrical Safety Month and raising awareness about electrical hazards is the key to reducing home electrical fires, injuries and death. Together, we can reduce the number of electrically-related deaths and injuries – one home, one school, and one workplace at a time. Join Chapple Electric, ESFI and thousands of organizations across the country as we work to raise awareness of what it takes to stay Safe-ForLife. Electricity is a major cause of home fires. As each year goes by, Americans continue to use more energy in their homes. At the same time, the el...
Read more...
---




Old Historic Buildings:
Running Modern Lighting,
Appliances, and Computer Systems




May 17, 2016
Many people choose the charm of older buildings over the cookie cutter look that some new developments offer. They like the old architectural features, and the quirks. What they probably do not like, or would not if they considered it, is old, potentially dangerous wiring. The problem is, wiring is not something you see unless you open up walls in most cases, and it may not be up to code, which means that most people who buy or rent in a historic commercial building have no idea they're at risk until something goes wrong. Here is what could go wrong with old wiring, and how to limit t...
Read more...
---
Lighting In Layers:
Home Lighting, Light Fixtures, Lighting Tips
May 10, 2016
Layering the light in the rooms of your home is a bit like making lasagna. What is the sauce without the noodles? And cheese just makes everything better. Each ingredient—the sauce, noodles, cheese, and meat (or veggies)—is merely acceptable by itself but together, each layer of flavor aids in creating the savory taste of the whole dish. Similarly, lighting in layers can remove unwanted shadows and increase the quality of your home's lighting. The lighting you chose to brighten your interiors can define and elevate your décor and overall ambience. Before you light a r...
Read more...
---
May 02, 2016
The baseball season has started, NASCAR has revved up for the summer and football is right around the corner. All these sports, at one time, could only be enjoyed during the day. Chapple Electric, a company committed to powering tomorrow, looked at how electricity and lights changed sports forever. Football On the night of September 28, 1892, the game of football was changed forever when Wyoming Seminary played Mansfield State Normal School in the first-ever night game. The game lasted 20 minutes, consisted of a total of ten plays and ended with neither team scoring. With the new upgra...
Read more...
---
May 02, 2016
To keep commercial offices operating, the energy requirements are quite high. Identify the biggest energy users in your office by following these helpful tips to make them more energy efficient and save money on utilities every month! Lighting Turn off the lights In many businesses, some lights remain on 24/7. This is why lighting accounts for more than 35% of most commercial buildings' electricity bills. While a few select security lights should remain on at night, be sure to turn off all other lights at the end of the day. Upgrade your bulbs To help the lights inside y...
Read more...
---
Apr 19, 2016
Did you know there could be unknown safety issues in your home? Your home's age, wear and tear, and overlooking safety devices could put you at risk! Does your home have any of the following home safety issues? Insufficient Smoke Detectors Every year more than 3,400 Americans die and over 17,000 are injured in fires. Ensure your home is protected by installing smoke detectors on each level of your home near sleeping areas. Replace batteries annually at a minimum, testing monthly for reliability. Also check for expired smoke detectors, which are not reliable. Replacement is...
Read more...
---
Apr 12, 2016
Roughly 3,300 home fires originate in extension cords each year, killing 50 people and injuring 270 more. Extension cords can overhead and cause fires when used improperly, so keep these important tips in mind to protect your home and workplace. Don't attempt to plug extension cords into one another Make sure extension cords are properly rated for their intended use, indoor or outdoor, and meet or exceed the power needs of the device being used Keep all outdoor extension cords clear of snow and standing water Do NOT overload extension cords A heavy reliance on ...
Read more...
---
Mar 28, 2016
Total energy efficiency funding budgeted across Michigan's utilities was almost $230 million in 2014. WHAT PUBLIC-PURPOSE-FUNDED ENERGY EFFICIENCY PROGRAMS ARE AVAILABLE IN MY STATE? In 2008 the Michigan legislature passed Act 295 requiring all Michigan gas and electric utilities to offer energy-saving programs to their customers and to set increasing energy saving goals via energy efficiency resource standards (EERS). Efficiency United administers energy efficiency programs for almost twenty of Michigan's gas and electric utilities. There are both prescriptive and custom incentive ...
Read more...
---
Mar 28, 2016
Electrical Safety Foundation International (ESFI) recommends that homeowners have their homes electrically inspected, particularly if: The home is 40 or more years old The home is 10 or more years old and has had major renovation, an addition, or major new appliance installed New owner of a previously owned home The following are some of the signs of home wiring electrical hazards: Power outages—circuit breakers that frequently trip or fuses that often need replacement Dim and/or flickering lights Arcs and sparks—flashes of light or shower of sp...
Read more...
---

Mar 11, 2016
Did you hear the news? General Electric announced earlier this month that it is going to stop make CFL light bulbs (also known as the swirly ones) and instead focus on only producing LED lightbulbs. LED's have been shown to use less power than any other light bulb technology, while lasting for many more years. If you are still considering about making the switch to LED consider the following: Longer Life Span LED lights are built to last up to 100,00 hours. CFL's 10,000 and Incandescents, 1,200 hours. Although an LED bulb will cost more to purchase upfont conside this: To provide lighting...
Read more...
---
Chapple Electric Latest News & Blogs
About Chapple Electric
Chapple Electric LLC is a second generation, family owned company that was started in 1978 by our founder, Charles Chapple. What started out as a small 2 man operation doing residential electrical repairs has now become a large commercial, residential and industrial electrical contracting company, which operates with several crews across the state of Michigan. From the very beginning, complete customer satisfaction has been the cornerstone of our success and longevity.
Chapple Electric is one of Michigan's most trusted names in electrical repairs, installation and upgrades. Since 1978, we have been committed to excellence in design, workmanship, competitive pricing and customer service.
Read More
Why Choose Chapple Electric?
At Chapple Electric, we know that the electrical system is the lifeblood of any structure. How that system functions can either enhance or hamper the comfort and productivity of its occupants. In order for the electrical system to function properly, it must be designed and tailored to the owner's needs and usage, correctly installed and be backed by a service team available 24 hours a day 7 days a week.
To ensure this happens, you need to work with a company that's on top of the trade. One that knows electrical systems inside and out, and is in step with all the current codes and standards for the profession as well as the latest in technological and product advances. A company that has the professional staff and experience to design, build, deliver, install and maintain a system that's done right.
Read More
Our Location
Corporate
11220 Torrey Road
Fenton, MI 48430